Help Center
Topic: Web surveys
---
Embedding surveys in your website
Help Center
Web surveys
•
Last updated: 5 July, 2022
JavaScript embed
You may embed your web survey in the website via our JavaScript embed snippet. All you need to do is go to the settings of the survey, and click on "Embed Code" to get the code that you should paste in your website.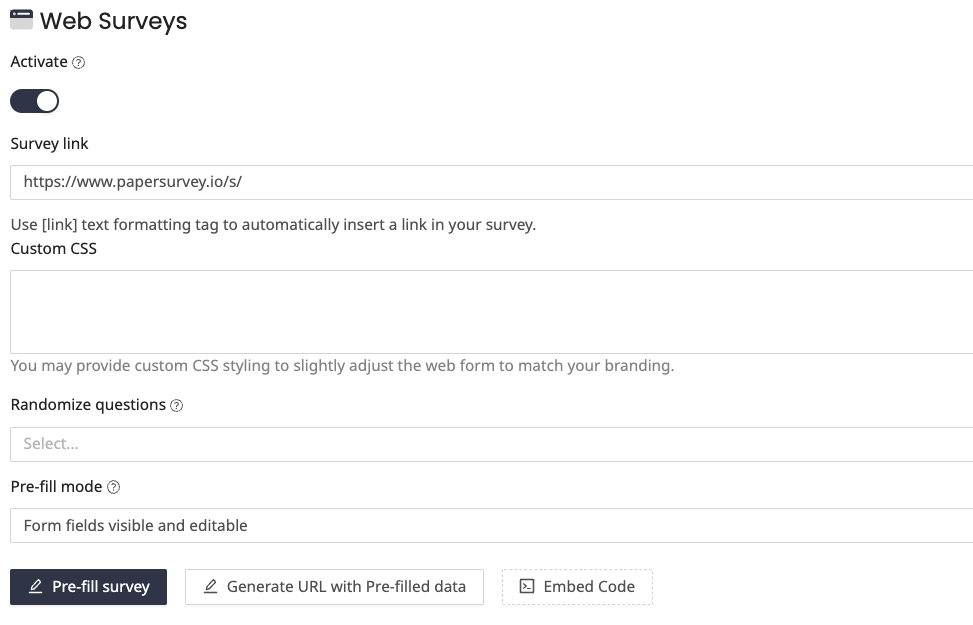 To match the survey with website design, we recommend adjusting 'Custom CSS' field to override font style and background (You may need help from your IT team).
The embed code includes a fallback link (Click here to complete survey), just in case visitor's browser is blocking IFRAME elements.
Alternative
Alternatively, you could host the survey on your own domain name, to read more about this method click this link to find out more
---
Get Started with PaperSurvey.io Software
Start your 14-day free trial now, no credit card required.