Help Center
Topic: Recognition
---
What are supported file formats for scanned documents
Help Center
Recognition
•
Last updated: 19 November, 2019
You may upload your scanned surveys in any file format listed below:
JPEG (.jpg/.jpeg)
PNG (.png)
GIF (.gif)
TIFF (.tiff/.tif)
PDF (.pdf)
Which is the best?
Ideally, you should scan your paper forms with DPI 300 in black-white setting and choose PDF as an output format.
The PDF file format is recommended as you can combine multiple pages in a single file and do not need to worry about large file size.
You could also use TIFF file format which also allows multiple pages, but we have noticed that it often results in larger files which can take longer to upload.
This is how the optimal print setting may look like (Image Capture for macOS):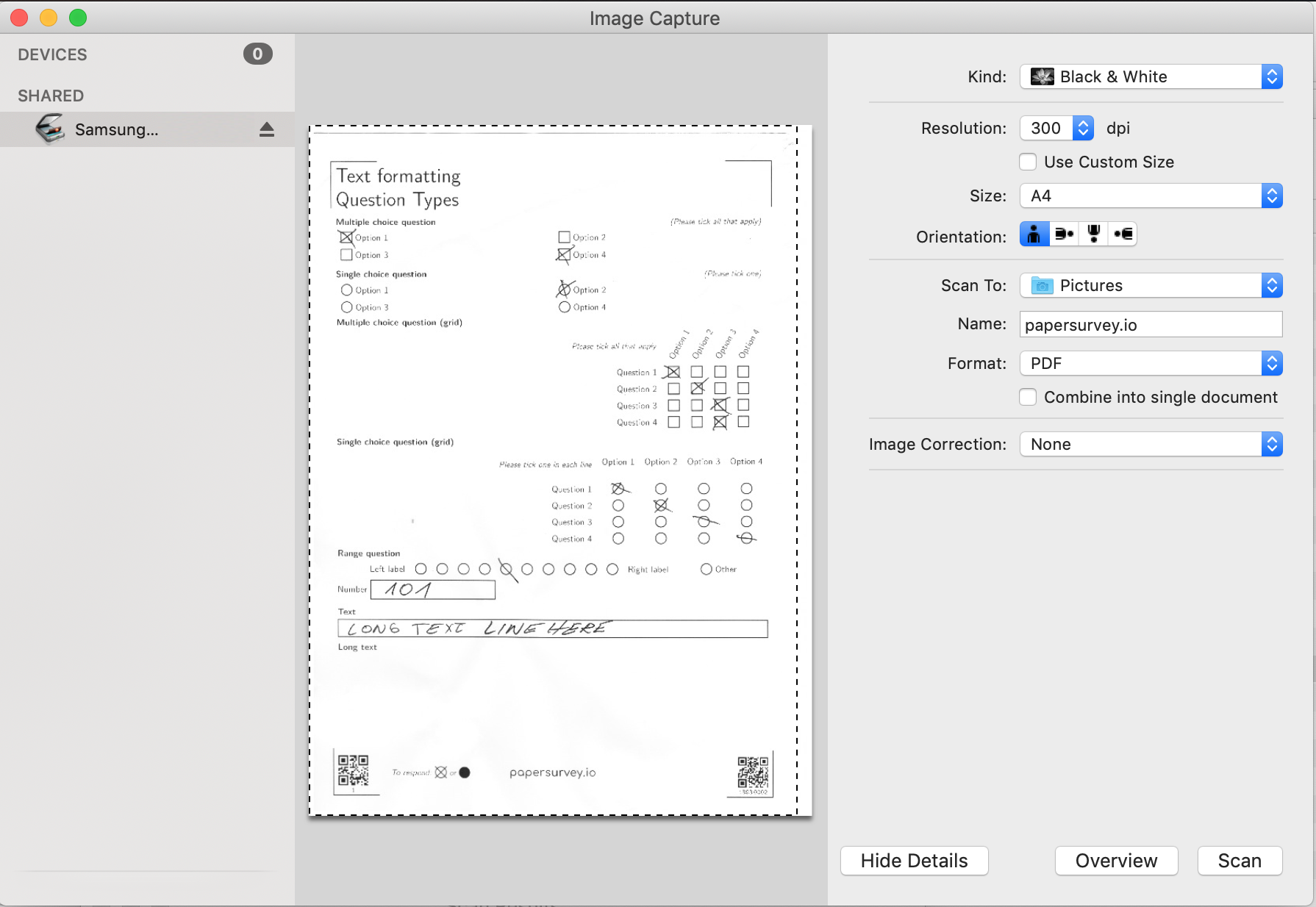 ---
Get Started with PaperSurvey.io Software
Start your 14-day free trial now, no credit card required.