Help Center
Topic: Form design
---
Multilingual Paper Surveys
Help Center
Form design
•
Last updated: 1 February, 2020
This feature is not available for 'Standard' plan users.

Using papersurvey.io you can create a multi-language survey. Data from all versions will be stored in the same database. Therefore, when you export the data, you can analyze it immediately without having to merge multiple spreadsheets into one.
How to create a multilingual paper survey?
Please follow these steps to create a multilingual paper survey.
Login
To create a multilingual survey you should first log in to your papersurvey.io account (if you don't have, you can create a free trial account here).
Create a Survey
While creating a new survey you should first select a primary language which you would like to use and set up the survey in the primary language.
If you need guidance on how to create the survey, you can read our tutorial on how to create a paper survey.
Add additional languages
Once you have a draft survey setup in your primary language you can begin translating the survey to other languages. You may add the additional languages from your survey settings page (If you are on the 'Standard' plan or trial, you will not be able to see the additional language selector).
Switch to the language you want to translate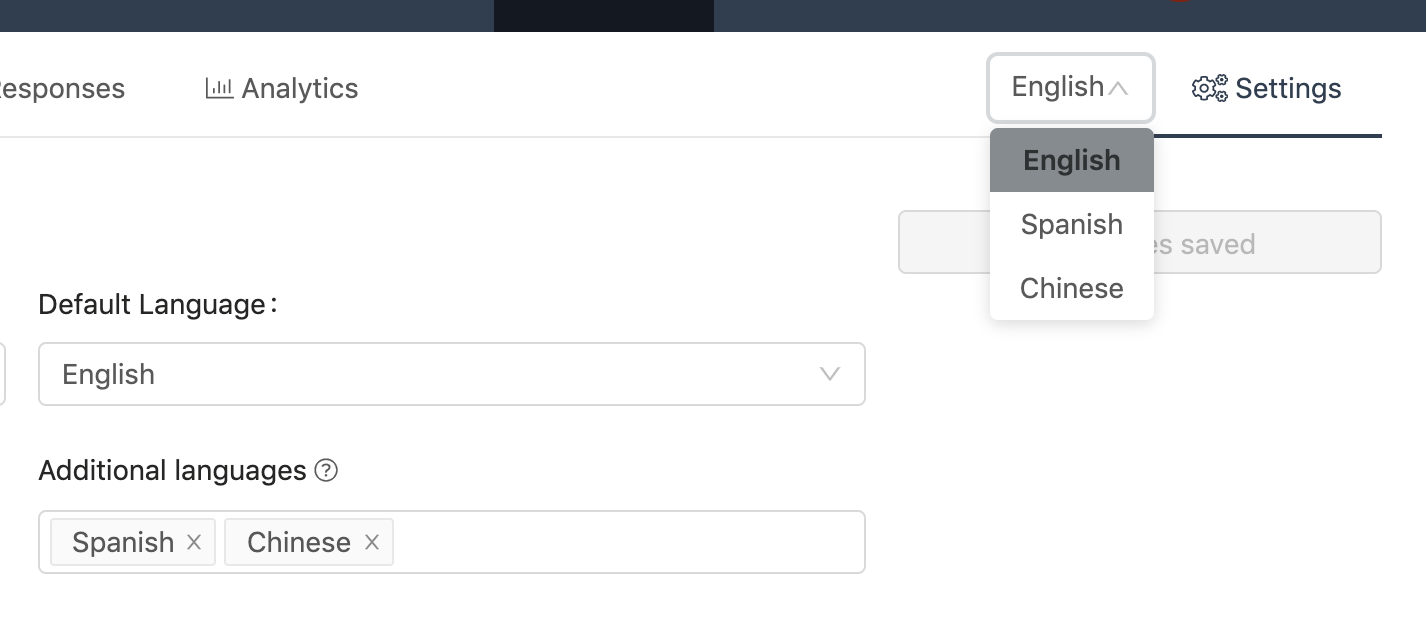 Simply switch the language in the top-right corner and you will be able to adjust the translations for that particular language.
Print the survey
To print the survey, you should first select which language you would like to print similarly as in the previous stage.
---
Get Started with PaperSurvey.io Software
Start your 14-day free trial now, no credit card required.