Help Center
Topic: Account settings
---
How to add multiple users to my account?
Help Center
Account settings
•
Last updated: 23 December, 2019
If you have an Enterprise or Enterprise Plus subscription plan you may invite your colleagues to access your account.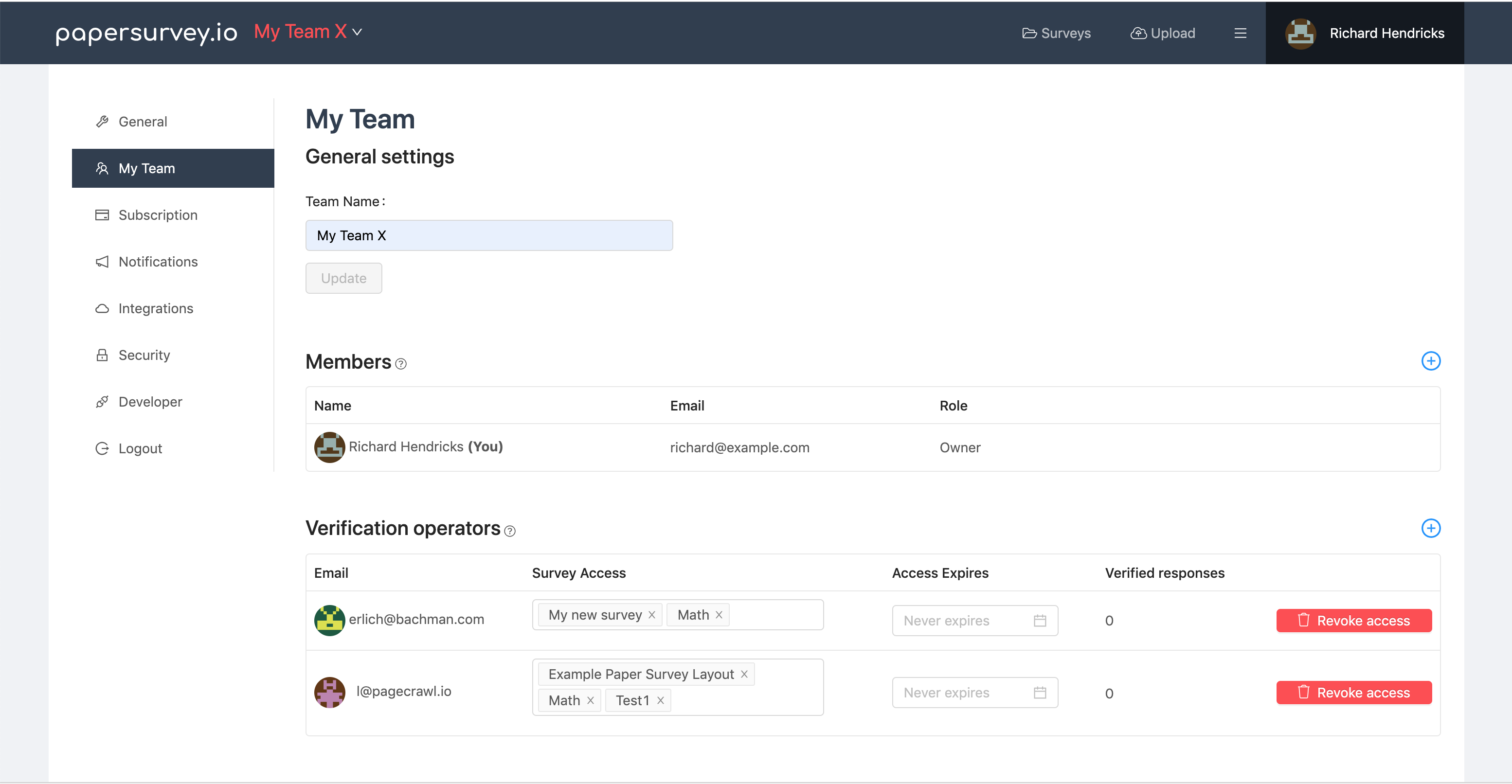 You can access your team settings from here
Roles
At the moment there are two roles you can assign to other users:
Member - has the ability to access surveys, edit and delete them.
Limited Access - only read-only access to view survey data.
Only the account owner can access billing details and upgrade/downgrade/cancel the subscription plan.
You may also invite additional users only to verify survey responses without giving access to your account. Click here to learn more about it.
---
Get Started with PaperSurvey.io Software
Start your 14-day free trial now, no credit card required.