Help Center
Topic: Responses
---
How to delete survey responses
Help Center
Responses
•
Last updated: 14 December, 2019
There are few ways how you can remove responses from your papersurvey.io account.
Delete the uploaded documents

You may delete the uploaded document and all the responses that have been created from it will be removed as well.
To do this, just go to Uploaded documents page and click on the delete button.
Delete a single response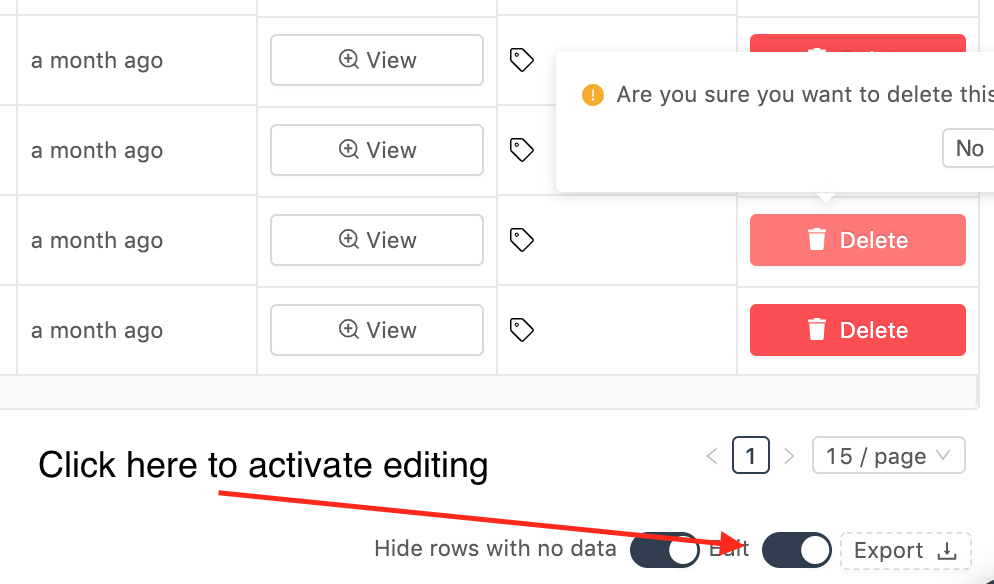 You can also delete only the specific response.
To do this, go to your survey 'Responses' page and click on "Edit" toggle as indicated above. The "Delete" button will appear to the right of each row.
Delete survey (or survey data only)

You may delete all survey responses by deleting the survey (or only the survey data)
To do this, go to your survey 'Settings' page and click 'remove survey' or 'clear uploaded data'
What happens to deleted responses?
When you click delete, responses will be removed from our databases without the ability to restore it*.
The respective files (uploaded documents, cropped images of responses) will be scheduled for automatic removal, which should complete within several hours.
Your responses will be kept in our backup systems for up to three months until they are completely removed.
*- You may be able to restore it by re-uploading the original documents or paying us to restore data from the backup.
Prevent accidental data removal
If you wish to lock-down your account to prevent accidental data removal, please contact support to disable data removal for your account.
---
Get Started with PaperSurvey.io Software
Start your 14-day free trial now, no credit card required.