5 Methods That Innovative Companies Use OCR Survey Software
19 August, 2019
Businesses today, whether big or small, have adopted a data-driven mindset. Many of us believe that the success of an enterprise depends largely on how they analyze and interpret the data available. The problem lies in the amount of data to analyze and digest, which is why the advent of OCR technology has become a welcome addition to companies.
The most well-known use case of OCR technology is converting paper documents into machine-readable text documents. Surveys are one of the marketing tools that OCR technology helped simplify. Instead of manually checking all the paper questionnaires from the survey respondents, with the help of OCR survey software, scanning survey forms is easier and not as time-consuming as before. Moreover, it can scan an unlimited number of paper documents, and analyze the results thereafter.
Advantages of OCR Survey Softwares
Many businesses are now opting for online surveys because of the rising cost of paper, printing, as well as postage. However, there is a target population that is still not receptive to online surveys, so the dilemma on whether to switch to online surveys or stick to paper surveys continues.
This is where the advantage of paper survey scanning software comes into play. With the advanced features that this software offers, it comes in handy in making the once daunting task of paper survey look easy. When thousands of collected data needs to be processed from thousands of surveys every day, survey scanners can be a lifesaver.
Luckily, surveys are not the only task that OCR survey software can help simplify. There are innovative enterprises, big or small, that use the technology for some other useful purpose, here are some of them: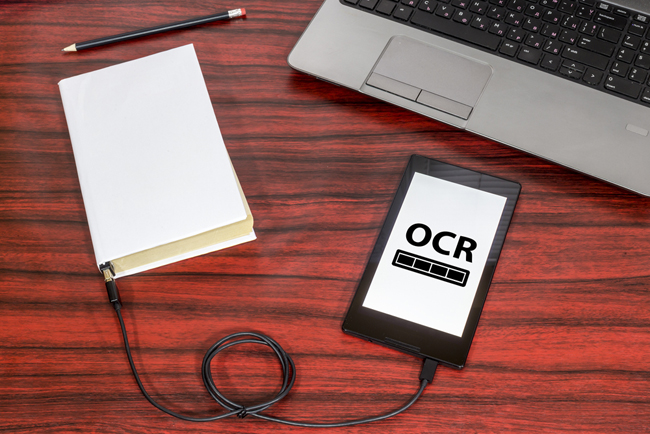 Methods That Innovative Companies Use OCR Survey Software
1. Document Management
There was a time when you can see big old filing cabinets filled with paper documents in the office, but that was a thing of the past. Aside from being too much of a burden, manual filing is vulnerable to document losses caused by improper storage and human error. Nowadays, electronic document management is the new trend. Not only is it efficient, but it is cost-effective and can help streamline the operation. Innovative companies use the OCR survey scanning software to simplify and bring unbridled consistency to their filing system.
2. Personal Identification
With the OCR survey software, institutions like the police, airports, department of motor vehicles, and other offices can scan passports, car number plates, driver's licenses, and all other personal information quickly and more accurately. This can help these offices obtain accurate data and avoid human error. It will likewise reduce the transaction time of each institution.
3. Preservation of Historical and Cultural Scripts
Most historical organizations, libraries, and NGOs archive historical books, manuscripts, and cultural documents. They normally process this by copying the paper forms into digital files. Without OCR technology, manually retyping all of them would be next to impossible. With the use of OCR scanning systems, the process is simplified. We will never have to fear to lose our heritage and culture.
4. Sorting Letters in Post Office
Just imagine if the United States Postal Service sort their letters manually, with over 493 million letters being processed each day. Delays would be inevitable if the employees are tasked to manually sort each piece of mail. But thanks to the OCR software, they are used to help decode computer-generated labels and zip codes.
5. Processing Invoices and Other Documents
Many small businesses are now starting to realize the importance of process automation. Data needed for financial reports, payments, and document exchange needed to be in a digital text rather than paper invoices. Manually entering it into the system is very difficult, often resulting in time wastage, tons of paperwork, and far too many human errors. Software solutions equipped with OCR help simplify the task, making small business process automation achieve optimal efficacy.
OCR Survey Software for Your Business
According to a survey conducted by Paystream Advisors, the majority of the companies in North America, regardless of size, says that manual data entry and inefficient processes are common causes of process pain. Apart from that, the survey also revealed that 62% of small to medium enterprises still struggle with paper invoices.
The OCR survey software helps reduce both problems stated above. Furthermore, it saves time since the automatic digitization of data is much faster than manual processing. It also reduces costs in the long run because it prevents human error and reduces labor costs. The OCR systems will definitely improve your business processes, and eliminate storage problems. Another upside of using the OCR software in your business is that it provides security of your documents, improved customer service, and is good for the environment. With that, you can start exploring various tools such as PaperSurvey to streamline your document management processes.
Page last updated: 23 December, 2019
---
Get Started with PaperSurvey.io Software
Start your 14-day free trial now, no credit card required.