Help Center
Topic: Form design
---
Creating Smaller Surveys in PaperSurvey.io
Help Center
Form design
•
Last updated: 11 October, 2023
Question: Can I create a survey smaller than a full sheet of paper?
Answer: Yes, you have the flexibility to design surveys in smaller formats in PaperSurvey.io to suit your needs.
Here's how you can do it:
A5 Paper Format: If you prefer to use A5 paper for your survey, you can easily design your survey in this smaller format within PaperSurvey.io. A5 paper is a popular choice for surveys and provides a more compact size compared to a full letter-size/A4 sheet.

Custom Sizing: PaperSurvey.io also allows you to downscale your survey to fit the desired size of paper you want to print on. This feature enables you to create surveys that cater to specific paper sizes or dimensions, giving you full control over the layout.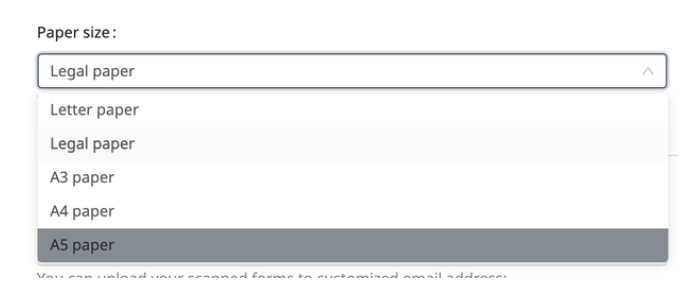 PaperSurvey.io offers a variety of paper formats to accommodate your survey design preferences, ranging from standard full-sheet surveys to smaller, more compact options like A5. This versatility ensures that you can create surveys that best match your requirements and printing capabilities.
---
Get Started with PaperSurvey.io Software
Start your 14-day free trial now, no credit card required.